Introduction
Sierre Leone is one of the poorest nations of the world, with thousands of people living in slums. UK based charity, Home Leone, has initiated its pilot "Destiny" village, a community-led relocation plan, enabling over 2,000 people to be relocated into a new community that provides jobs, education, low cost homes, social infrastructure, utilities, vocational training and health facilities. The photos below depict what Home Leone aim to achieve, Before and After.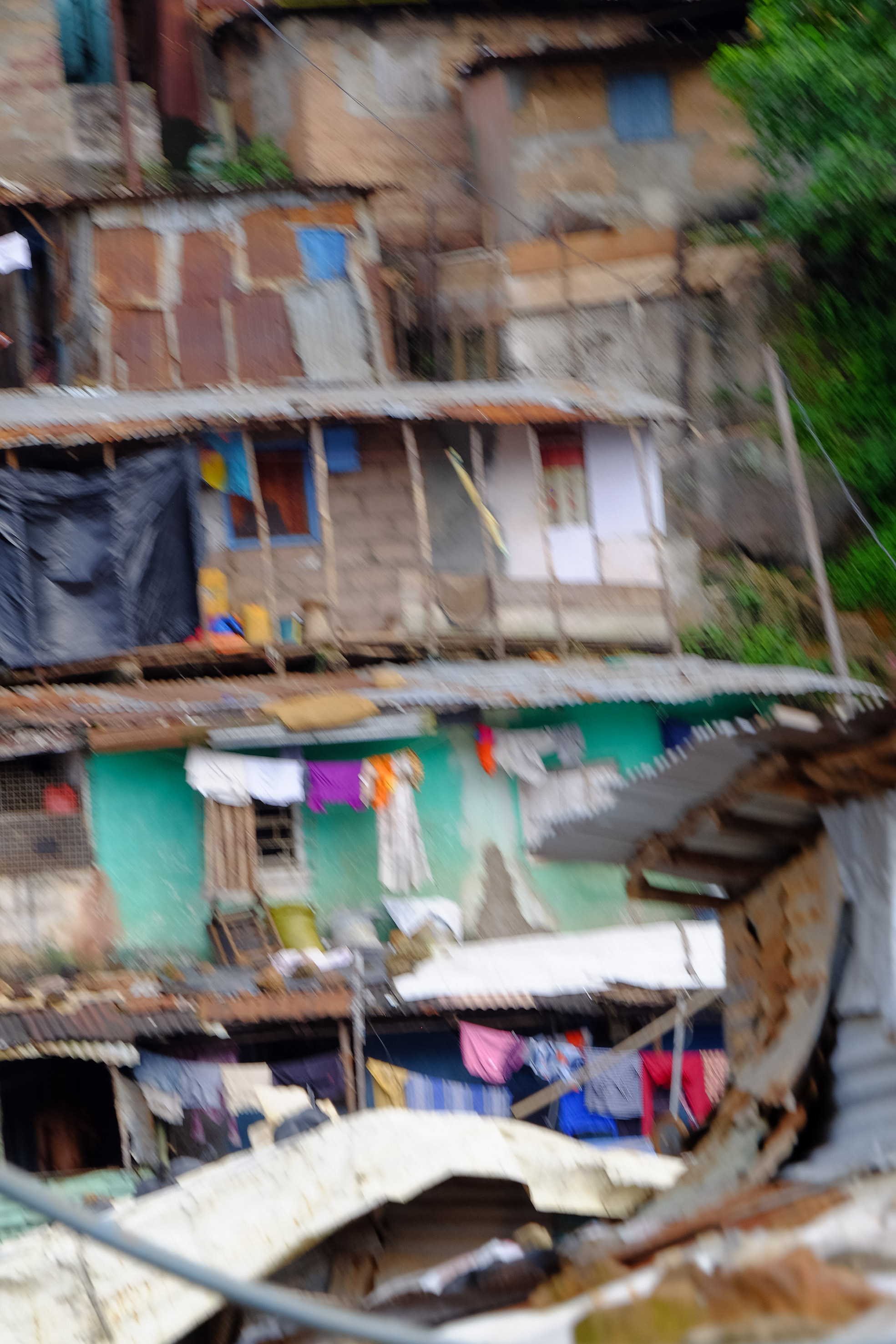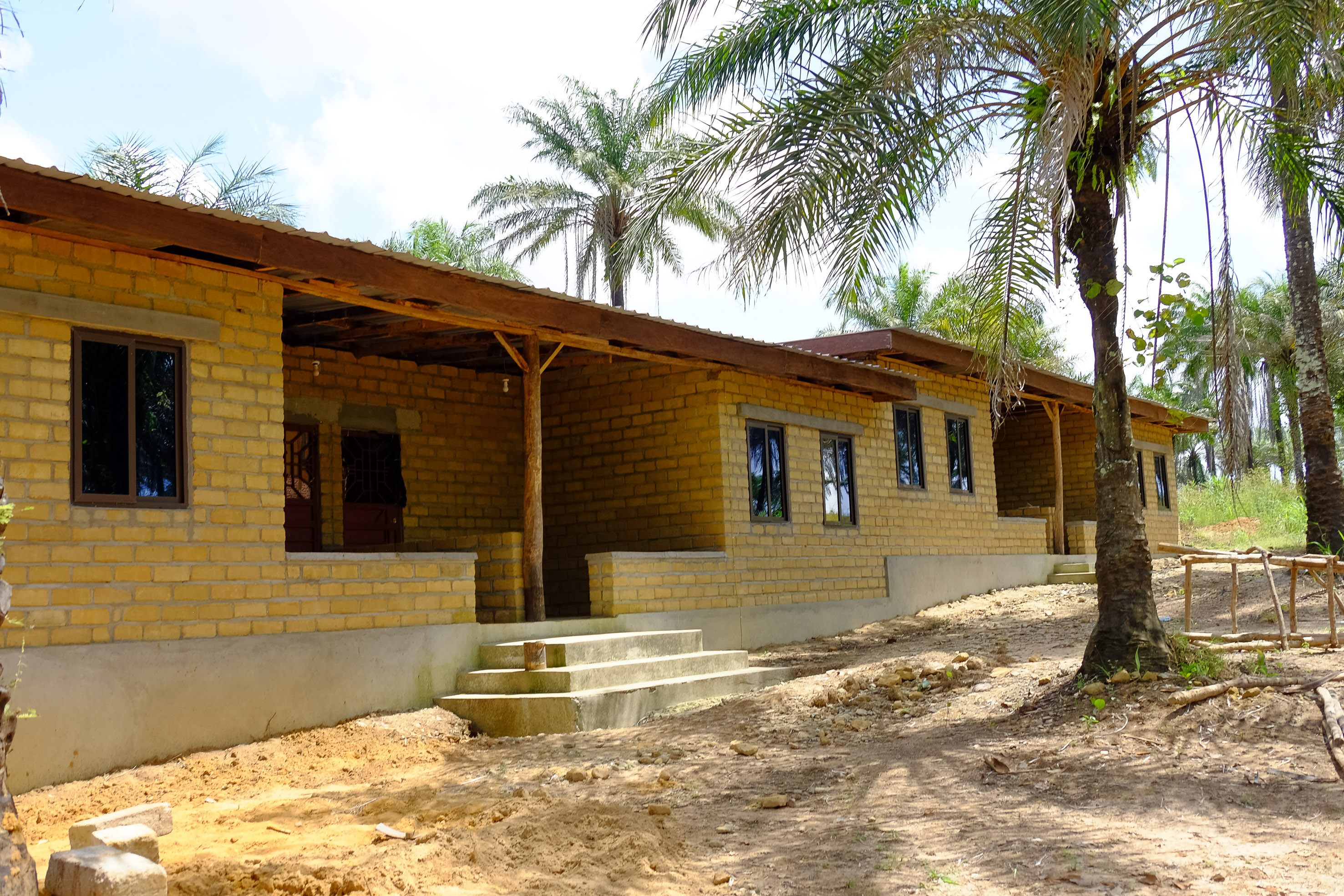 Impact
Build up to 40 blocks/300 homes enabling up to 2000 people to leave Sierra Leone's horrific slums and start a new life at Destiny Village.
Update - Grant Provided by One Kind Act - 23rd February 2020
As a result of One Kind Act's very successful fund-raising effort at the Child of Mine Ball held in December 2019, a grant of £21,735 has been made to 1) build two new classrooms for secondary pupils (£21,000) and 2) purchase 15 tablets for the children's IT learning (£765)
Update(s) - Grant Provided by One Kind Act
As a result of funds raised by Shanta Foundation and OKA in September 2018 in aid of Home Leone, the following grants have been made towards building new homes and meeting various operational costs that were seen to be vital for Home Leone to continue in its success. This totals a FULL AMOUNT OF £162,500 RAISED BY SHANTA FOUNDATION AND ONE KIND ACT.
1) £20,000 15th November 2018
2) £30,000 24th December 2018
3) £41,250 28th February 2019

4) £33,000 16th April 2019

5) £24,750 21st May 2019

6) £13,500 25th June 2019

Update 22nd July 2019

One Kind Act feel immense pride in being able to help towards the building of the brand new village for slum-dwellers, Destiny Village, in Freetown, Sierra Leone. Nigel Hyde, founder of Home Leone, a charity OKA supports, sends these words of thanks and a video of what has been achieved so far for the slum-dwellers moving in.........
Dear Annu, Mona, Shamit, Amit ….. and all at One Kind Act,
I am just on the plane home and reflecting on the amazing support you have been and how the fundraising for the last 2 years has come to fruition.
The last few days have been truly remarkable in Destiny as we completed the moving of over 200 people from the slums into 48 homes. The 8 homes you funded directly and the 16 homes you enabled Shanta to help us with are all occupied and the life giving stories people share are really moving.
We have now built 56 homes, 6 classrooms, have 6 businesses (construction, water bagging, bakery, brick factory, garage, market garden) are now going and the water supply is largely done. Teacher training is happening now and the school will open its doors in September.
A local company kindly funded a party for the people on arrival. It is a remarkable time. We had a number of people come and share their story and one stood out that I want to share with you.
We have an initiative that has bought 5 x 3 wheel taxis. We had someone fund this with a £10,000 loan. The 5 guys have a deal with us to repay this over one year which enables them to make a livelihood. One of them told his story.
About 4 weeks ago, his behaviour was wild and he threatened to hurt someone badly. We had to decide if we could continue with him and his family to come to the village and give him the opportunities he sought. After some careful thought and discussion he told how we decided to give him a second chance (we recognise that people moving from slums will not all exhibit perfect behaviour so we extended his probation). He said how he had turned his life round and behaved so well that he and his family moved to Destiny on time. He came from a slum named Cobalt. He told us how last Thursday, his next door neighbours from the slum, had their house flood and one of them drowned. They had moved out in time to have avoided a similar disaster. He was truly grateful.
We pass on this thanks as in truth each one of you are is such a key part in saving this man and his family's life. I pass on his thanks as whilst he may never know you, and what you did that enabled us to push ahead with a pilot new town for this nation.
The picture of me and the baby is the first baby born in the village – they called him Destiny!
With much love and thanks
Nigel
Update 13th December 2018

Update on Home Leone – Destiny Village post OKA Trustee visit 1-8 Dec 2018

OKA Trustees, Annu Shah and Mona Bhogal, and loyal OKA Supporter, Reeta Hosein, travelled out to Sierra Leone to see for themselves what Sierra Leone was like and what Destiny Village has to offer.

Apart from being stunned by the beauty of the country with its abundant vegetation, mountainous coastline, white sandy beaches and fun-loving friendly people, they soon realised the plight of the slumdwellers of Freetown. No wonder Nigel Hyde, Chief Executive of Home Leone, sees it as his personal calling to re-house these poor needy families into Destiny Village and give them new beginnings to their lives.

Below is a summary of OKA's findings about the country and the progress made on Destiny Village.

Background to Sierra Leone

1. 80% Muslim, 20% Christian

2. 90% practice witchcraft, medical facilities very limited
3. Very high unemployment, mainly govt jobs and little agriculture
4. 82/1000 infants under 5 die
5. Life expectancy is 46
6. Average wage is £60pm.
7. Schooling is meant to be free but costs around £15 per term per child which is a large chunk of their wages.
8. Health free for certain people eg pregnant women, otherwise most medication/treatment has to be paid for.
9. Has very decent main roads which have been recently built by the Chinese.
Home Leone – Destiny Village (DV)

1. Overview

• Location - approx. 22m east of capital Freetown; one & half hours away from slums
• Site - overall circa 25 acres, legally owned by HL with strategic plan to incorporate low-cost housing, sustainable businesses, education & health facilities and water/power infrastructure
• Current Infrastructure - includes power generators, water tower, sewers, lighting, etc
• Construction to Date
• 5 Blocks fully built
• Each Block has 8 Houses, 2 bedrooms each, 40 houses built
• 6 Classrooms and Admin Block built
• Occupation to Date -7 Families
• Construction in progress/planned - 2 Blocks with 16 Houses
• Site Capacity - for Housing, approx. 40 Blocks for over 300 Houses
2. The Model:

• To provide a house for the entire family, employment to the main bread-winner, full schooling to the children, full medical facilities to all the members of the family and private allotments to the household to grow own produce to self-sustain.
• The families are selected through a selection process that requires various criteria to be met. The application process consists of 20 pages of questions, including current state of housing, motivation level of want to move, referees in family, skills, partnership for at least 3 years, religion (1/2 Christian/Muslim), age etc. A weighted average is obtained and if score above a level, then an interview follows.
3. Self-Sustainability
• Business units set up to include garage/car mechanics, bakery, water bagging, chicken -farm and brick-pressing businesses. The bakery will have a retail outlet to sell to the villagers of DV
• Have own generator providing power/electricity to the village
• Cultivated a new nursery of plants - hoping to sell them to hotels/businesses for income an education for children
• Brick pressing workshop has been set up. Local spare scaffolding used to house the workshop. About to buy their own hand pressing machine with a random donation of £5000. This will mean that there will be enough demand for skilled jobs (but at present, there is not enough skilled labour on site)
• 'Community kitchen/oven' to cook staff food which also has capability to be used to burn plastic and recycle waste like rice and coconut husks that can be eaten.
• Plastic recycling process also going to be set up
4. Health

• Still in creation mode, ongoing research of data on live health cases ie what illness, action plan, medication required, costs etc to establish health needs of the villagers going forward.

• The original model was to build a full health clinic at DV. However, as the funding of the maintenance of a health clinic is not sustainable, in consultation with World Health Organisation, HL have decided not to do this in the immediate future but to rely on nearby clinics
• A new Community Health Worker has been appointed to support the villagers of DV and attend to their health issues through nearby clinics. Priority is to make her fully robust in her duties so that ultimately, she can train others as DV becomes bigger. HL pay for transport but the patient has to pay for treatment and medication unless exempt eg pregnant women.
• Re-evaluation is taking place based on data gathering and then, HL will decide on the way forward
• Perhaps the way forward is to provide a service that:
o Monitors the health of the villagers
o Serves as an advisory health centre
o Direct patients to existing nearby clinics
o Allows for use of medical cover (very much in the future)
• Need to also make provisions for workers on site as well the villagers
• A mobile health clinic has been donated by World Hope, a big NGO in SL, that can be used for basic diagnostics eg blood pressure.
5. Education

• Some classrooms, staffroom, offices, playground have been built thus far towards building a fully operational school for the children of DV

• However, since there are only 7 families residing at DV at present and most of these children are infants, it has been concluded to not implement an up-an-running schooling system until Sep '19.
• Future discussions on education will include:
o Changes required to the current structural design of the school
o Prioritisation of deliverables
o Installation of a Head-mistress who will be pro-active in the recruitment of good calibre teachers and future needs of the school – requires funding
o possibly private tutorial classes will be provided for the youngsters currently residing in DV
o visits to local primary schools to discuss sending DV children there and training of new teachers
o discussion with the 'movers' already in DV to establish what they want for their children from the school
o possible apprenticeship programmes for the older children to be able to work at the business units of DV
6. What do the 'Movers' say?

• They're happy and very grateful to have come from such dire conditions to these 'mansions'
• Children are more healthy and have space to play
• However, families feel isolated at present
• Mums can't rely on the larger community to mind their children whilst they do their petty trade eg selling their wares eg tie-dyed fabrics, hairdressing
• Finding it hard at present to make ends meet on just one income of main breadwinner because of the costs of paying towards the house (will be subsidised owner-occupied by 20 years), ancillary costs at school and healthcare treatment/medication costs. £60pm paid to the workers is the minimum wage.
• But are very confident that conditions will get better as more people arrive.
Update - Grant Provided by One Kind Act 20th November 2018

A grant of £20,000 was made towards building the next block of 8 homes. These funds were raised by Shanta Foundation.
Update - Grant Provided by One Kind Act 24th September 2017

A grant of £35,180 was made to commence and complete the building of a block of 8 homes, enabling around 40 people to start a new life at Destiny Village.
The photos below show the marking out of the foundations for Belu Villas, making the 2,500 cement blocks by men and women breaking down the rocks that go in to the foundation, putting the covers on the calverts that are built to drain the heavy rains away, bringing the ballstone in to the foundation, the whacker plate crushing the stone in the foundations and finally, of raking of the foundations and the foundation walls. So much work has been done by the local community in such a short space of time.
Details

Home Leone is a charity that believes in caring for and loving vulnerable people facing difficult situations. It is hoped that one day, a nation can be changed. It is not funded by any large organisation, just a small group of people with a big heart and vision. They are helping some of the world's poorest, working with them on a journey to lift them out of horrific slum life into inspired life of new communities. Home Leone's pilot "Destiny" village relocates over 2,000 people on its 22-acre site, with 6 foundational elements ensuring sustainability:
* Employment and skills means participants contribute to society in a sustainable manner, with lasting jobs and dignity;
* Education - by building primary secondary and vocational training schools the village and community equips and empowers the next generation;
* Low-cost homes - 344 homes, designed by slum dwellers deliver culturally appropriate living at affordable prices in a rent-to-buy scheme;
* Healthcare - Local facilities, a health savings scheme, a care home and partnerships with local healthcare providers;
* Water and Waste Management - Drinkable water delivered to homes and a water bagging factory bringing jobs. Together with our effective waste management, children and adult's health is improved;
* Power - Connecting to the local NPA power grid and supplemented by solar and generators, provides a core component to village living.
Their programmes, social justice initiatives and training maximise the effective use of this vital infrastructure.
They also welcome corporate teams to come and help as part of their Team Building and Corporate Social Responsibility programmes to send employees on a life changing journey for a week in Sierra Leone.
In August 2017, One Kind Act hosted a garden party with a goal to charity Home Leone. This proved timely, as within a few days the monsoon rains and flooding brought about a landslip, killing hundreds of people and making even more homeless. The need for low cost homes has never been more urgent.
Nigel Hyde, Home Leone's Chief Executive said "One Kind Act is a catalyst beyond just the life transformation for many of the work's poorest. It really means the first people can be relocated by April 2018 and is also opening doors for others to get involved through volunteering overseas and raising further funds for investment. It is also an honour to build these homes to celebrate the life of Belu Bhogal, who sadly passed away earlier this year."
About One Kind Act
One Kind Act Change Communities and lives of others globally who suffer as a result of Poverty of Health, Nutrition and Education and may have Fallen Through The Net of the larger charities. Learn More here