Shiv Khindria is delighted to announce his forthcoming event, Tough Mudder 2017.
Post Event Update

16 May 2017, Aditi Beri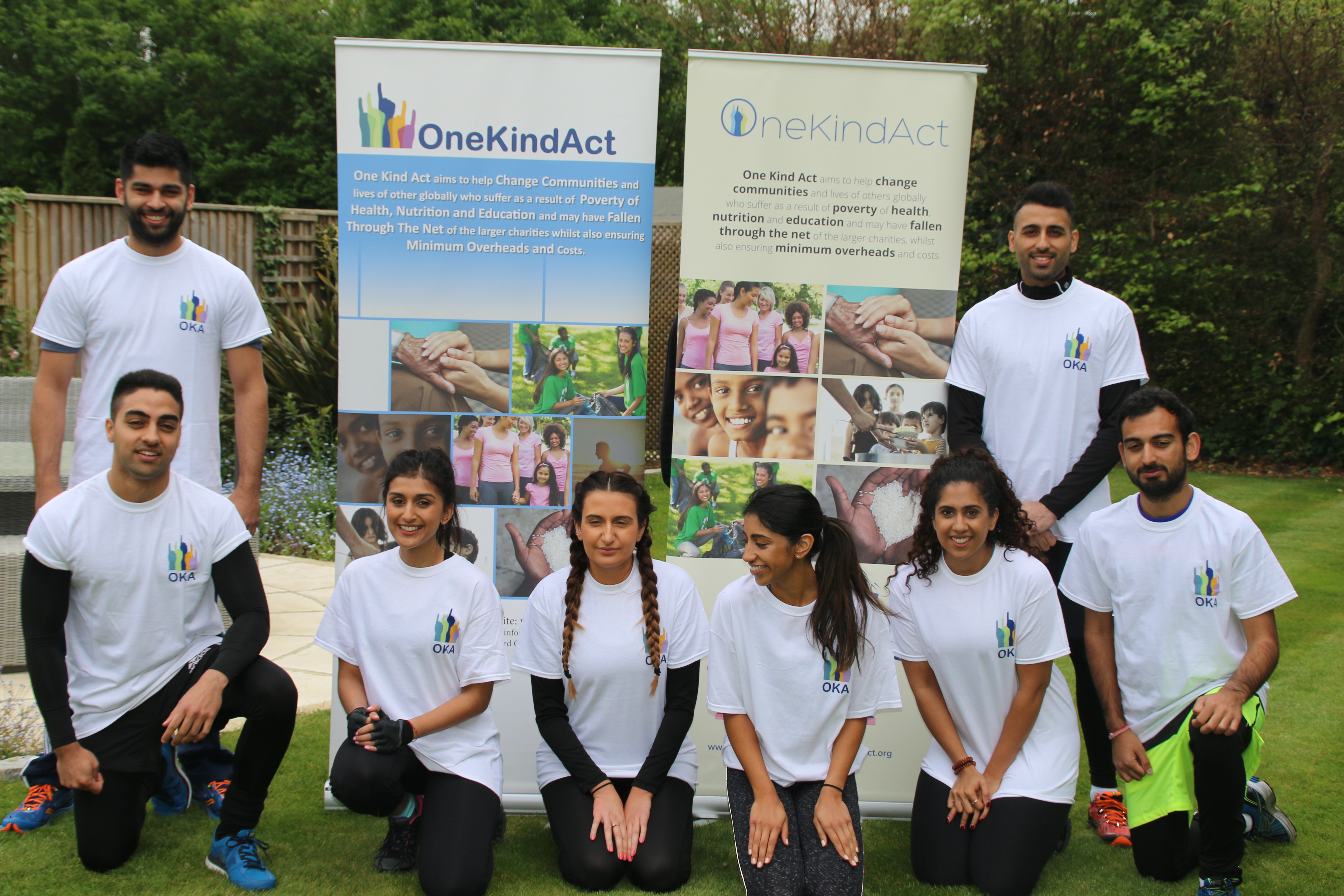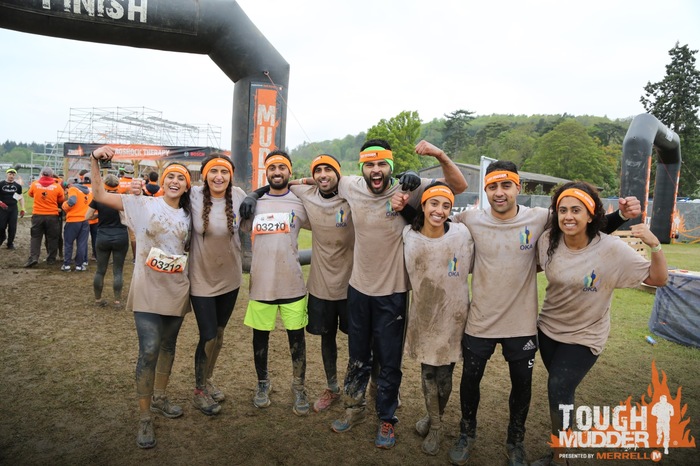 25 obstacles, 12 miles of mud, 10,000 volts of electricity and 1 ice bath later the One Kind Act team successfully completed Tough Mudder!
One week on and our scratches, bruises and aching muscles are starting to heal, however the post Tough Mudder celebrations we are still yet to recover from. How long can we use the excuse "Tough Mudder injuries" to avoid all exercise and responsibilities?!
The first obstacle got us down in the mud from the start with us all crawling and rolling across the ground to avoid the tangled barbed wires above. Looking back, this almost seemed 'fun' compared to the horrific obstacles to come.
Arctic Enema certainly lived up to all the stories we'd heard in the run up to Tough Mudder. Plunging through a dark tunnel into ice cold water the reps advise you to take a breath before ducking back underwater to avoid a wooden barrier and reach the end. Who thinks of these obstacles?!
A favourite amongst the team was the Blockness Monster where you have to pull yourself over rotating barriers in deep, muddy water. Some Mudders managed to get through without too much trouble, others went head first crashing into the water. Both approaches worked however the latter brought much more joy to onlookers.
We then faced Everest, a 15 ft steep halfpipe where all you can rely on is the grip of your trainers and the rest of your team to pull you up when (or if) you reach the top. It's chaos at its finest. Picture strangers twice your size running towards you with crazy eyes and expecting you to help them up at the top. Comedy gold (for the ones watching anyway.)
The final hurdle was the Electroshock Therapy. With only hanging electrical wires between yourself and the finish line the best method seemed to be run like the wind. Let's just say wet clothes and 10,000 volts isn't the best way to spend a Saturday.
We would like to thank EVERYONE for their generous donations and supportive messages over the past few weeks. Having the opportunity to raise money for such a fantastic cause is what pushed us to the end (alongside knowing there was a cold beverage waiting for us at the finish line!)
Another huge thankyou to those that came out and supported us on the day – banner included! It made the whole experience one we won't forget.
We are thrilled to have raised nearly £3000 for One Kind Act to support communities and charities all over the world.
Thanks again,
The OKA Tough Mudder Team
Shiv, Raj, Sareeka, Leah, Karun, Jaya, Rohan & Aditi
Event Details

Tough Mudder involves 10 - 12 miles of mud and obstacles built to test your mental grit, camaraderie and all-around physical fitness. It is a team-oriented challenge with no winner, no finisher medal, no clock to race against—just an ice cold drink and a few good scrapes from a day spent outside and free from everyday bullshit. It is for anyone who has ever followed their gut, tried to defy gravity, chosen "dare" over "truth," taken risks, sought thrills, or is generally awesome at life. Turns out, it's all been training.
As a group, we have all decided it is a great challenge for us and an opportunity for us to raise money for the great causes supported by One Kind Act.
The Mudder Team are:
Aditi Beri Risha Seth
Jaya Bedi Rohan Soni
Karun Soni Sareeka Kashyp
Leah Khindria Satish Beri
Raj Bansal Shiv Khindria
About One Kind Act
One Kind Act Changes Communities and lives of others globally who suffer as a result of Poverty of Health, Nutrition and Education and may have Fallen Through The Net of the larger charities. Learn More here