Amit, Raju, Richa & Chitra are delighted to announce their forthcoming event, OKA Golf Day
Post Event Update

1st May 2017, Richa Verma
OKA's Golf Day was revisited after the first one was called off due to violent thunder storms.
This time, at the start of the week, the forecast was dreadful yet again - arctic blast, icy gales, sleet and hail. But fervent prayers, we like to think, brought on Friday the blessing of perfect golf weather - a warm, dry and sunny day.

18 teams were handed generous goody bags with snacks, drinks and designer golf wear. They started the day with a big breakfast before teeing off from the 1st and 10th holes in an 18 hole Stableford competition. After 2/3 hours, the halfway house was a very welcome sight. Over hot home-made snacks, sandwiches, hot and cold drinks, the golfers discussed their game so far, enjoying the immaculate and challenging course but bemoaning the greens being firm and fast.

By 5pm, tired but happy golfers returned to a putting competition, a well-deserved 19th hole for drinks and to shower before the gala 3 course evening dinner.

After an excellent meal, flowing drinks, a deeply appreciated speech by OKA trustee Pawan Midha, raffle and auction, the prizes were presented to the following:

Men's prize: Pammi Sohanpal

Women's prize: Chitra Prashar
Team prize: Pammi Sohanpal, Kip Singh, Ashok Bhardwaj, Afzal Rai
Runner up team: Pawan Midha, Aalok Soni, Jeff Chowdrey, Shamez Velji
Longest Drive: Mickey Dowd
Nearest to pin: Mickey Dowd
Putting competition: Andy Coyle
What golfers said.....

"Thanks for a superbly organised lovely evening. You clearly worked very hard for it. Lovely meeting the charming OKA committee too. We definitely need to meet up together"
"You are really spoiling us with this indulgent halfway house"

"I'm like a kid, thrilled with my goody bag"

"A fantastically well organised event"

"Hope you do this every year - we will definitely come again and again"

"It was a great day playing golf and being able to raise money for a wonderful cause."

"You can see how much hard work went into it - it was perfect"

A perfect ending to a perfect day.

Event Details
OKA GOLF DAY - REVISITED
Many of you will remember the violent thunder storms that disrupted the OKA Golf Day last September. In its place, our Golf Day will be held on Friday 28 April 2017 at Batchworth Golf Course, Rickmansworth.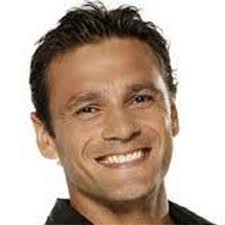 "With cricket, if you play a bad shot you have to sit down for the rest of the game. However, with golf you can continue to play, hitting lots more bad shots, hoping the next hole will be better! As such, I am delighted to be playing at the One Kind Act annual Golf Challenge and look forward to welcoming you there". Mark Ramprakash, Patron of One Kind Act
Ticket Options

Full Day (Discounted) - For those who paid for the golf last time but were unable to play, the golf will be complimentary (including breakfast & snacks) but evening dinner will be at a cost of £40 per head.

Full Day (New Golfers) - For new golfers, the cost will be £90 to include breakfast, snacks, golf and the evening's dinner.
Dinner Only - For partners or guests, wishing to join in the evening, 3 course dinner with wine will be £40 per head
To purchase tickets, click on Pledge Now and make the appropriate donation for the event. In the message box please clearly state the number and type of tickets purchased.
The plan for the day:
11.00am - Registration followed by Breakfast, Tea & Coffee
12.16pm – First Tee offs
5.00pm (onwards) – optional putting competition
Goody bags handed out at start of play & a generous half way house serving food and drink.
6.30pm – Evening Guests arrival
7.00pm – 3 course Dinner with wine
Teams (of 4) will be given a name and encouraged to play in a friendly but competitive way for one of the coveted trophies!

As usual, the ethos of the day is to have fun, laugh, play and relax while at the same time making the world a better place. All funds raised will go to help the less fortunate with no wasteful costs.
About One Kind Act

One Kind Act Changes Communities and lives of others globally who suffer as a result of Poverty of Health, Nutrition and Education and may have Fallen Through The Net of the larger charities. Learn More here