Rupa and Ritu are delighted to announce their forthcoming event, Gaata Rahe Mera Dil:
Post Event Update

10 June 2016

A balmy summer evening on 9 June and it was time for OKA ladies' music evening.
70 tickets were released which sold out very quickly encouraging the organisers to release more. As such, the ambient Indigo Bar and Restaurant, Gerrards Cross was full to capacity with almost 100 music loving ladies looking to sing and dance the night away while raising much needed funds for the less fortunate of our world. Lovely music filled the warm night as ladies from different walks of life congregated for an evening of delightful music and delicious food.
The evening started with cocktails and appetisers with a talented live singer crooning evergreen Bollywood songs. Each table had a specially designed song request card and there were spontaneous moments of cheering and enthusiastic sing a longs when someone's request was performed. There was an opportunity to browse elegant and fashionable jewellery and shawls.
Dinner was served with one lady quipping "the dal is quite chilly, all the better to spice up our dancing later!" And so the singers turned up the tempo and the dance floor was full with delighted enthusiastic women. There was even that elusive factor which marks a truly successful evening of music....dancing on the table.
All fun and laughter aside, OKA raised nearly £2000 for the deprived across the world. Many knew nothing of the charity they were so kindly supporting. As Rupa gave her speech, eyes widened and the reality of devastatingly sad causes OKA supports became clear. Transforming lives and making a real difference is what OKA is about.
Thank you all who gave their support and embraced OKA's ethos of living and giving. We look forward to lots more events in the future.
Pre-Event Update

9 June 2016, 7pm

All set for tonight.
There seems to be an electric fever of excitement amongst our guests. Tickets are Sold Out. We've have had to bring on our female charms big-time to convince the proprietor of Indigo Bar that we can sell another 30 tickets tonight. Can't imagine what the evening has in store for us!

Rupa & Ritu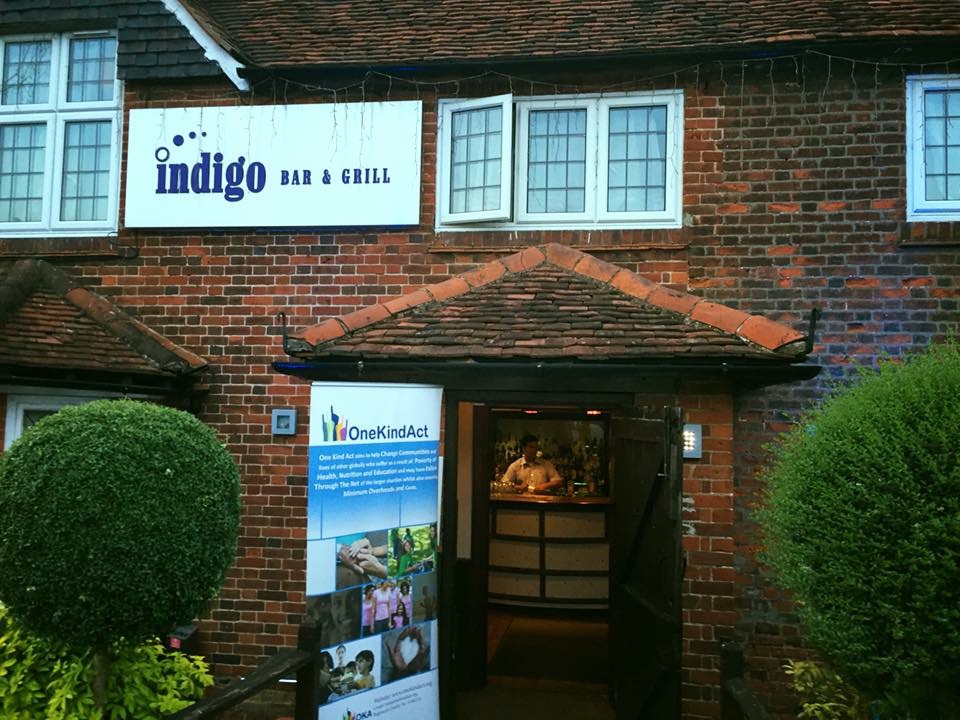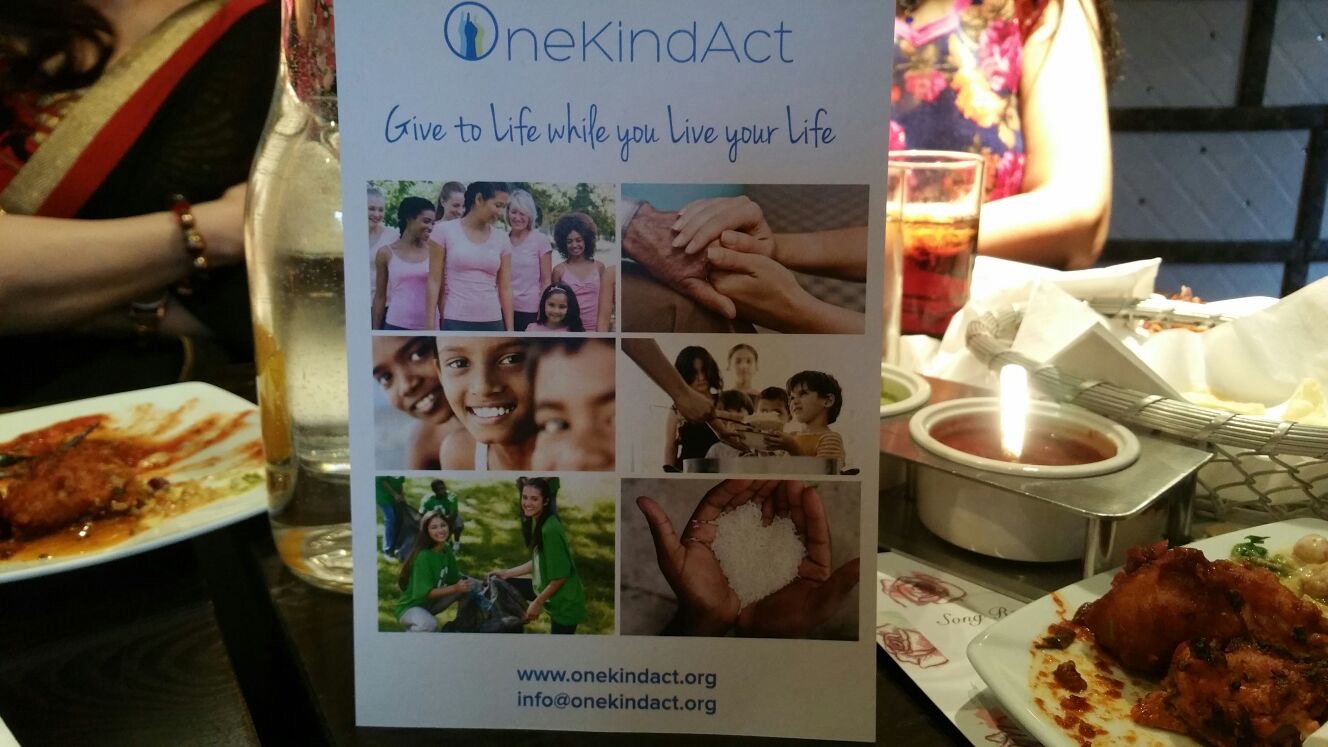 Event Details

We have planned a Ladies Night evening of fun and laughter with entertainment by Manjeet Sethi and a 3 course lavish meal at Indigo Bar & Grill.
This is private event with pre sale tickets from Rupa on 07976 816844 or Ritu on 07734 201649.
All monies raised will go to our chosen charity One Kind Act.
One Kind Act aims to help change communities and lives of others globally who suffer as a result of poverty of health, nutrition and education and may have fallen through the net of the larger charities, whilst also ensuring minimum overheads and costs.
If you can't join us on the day, please become a supporter which costs nothing or donate from as little as £5.
Rupa & Ritu
About One Kind Act
One Kind Act Changes Communities and lives of others globally who suffer as a result of Poverty of Health, Nutrition and Education and may have Fallen Through The Net of the larger charities. Learn More here